Recipient of United Way Marion County Community Impact Award 2022-2024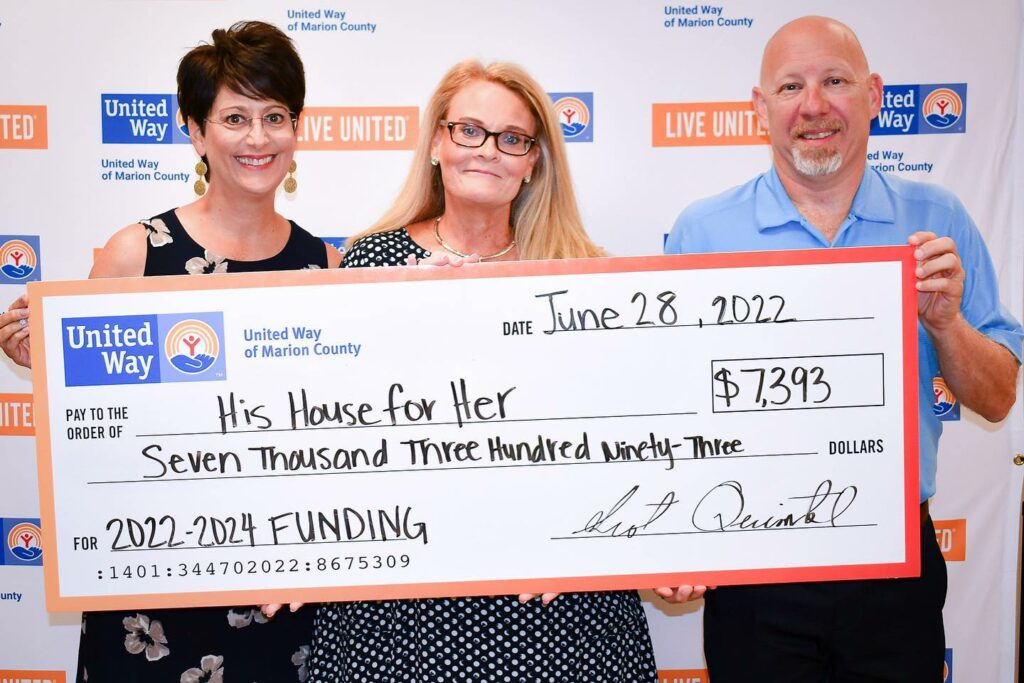 Thank you, United Way of Marion County, for this Community Impact Award of $14,786 for 2022-2024.  This funding will provide specialized services for equine therapy through Marion Therapeutic Riding Association and Neuro-Emotional Technique (NET) through Dr. Angelia Reddy DC.
Benefits of equine therapy include increased trust, reduced anxiety and fewer feelings of isolation and depression. NET Therapy helps the body "let go" of stress responses related to fear, anger, grief, and trauma.  This kind of cumulative stress results in self-sabotaging behaviors, destructive beliefs, phobias, and many chronic physical problems. You can see how both therapies will benefit a woman overcoming trauma and addiction.
Thank you, United Way of Marion County!